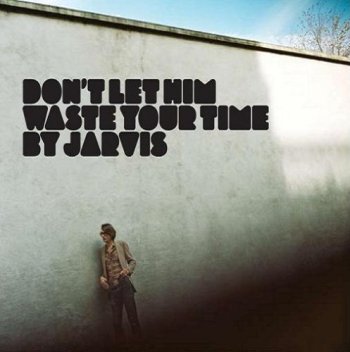 Release date: 8 January 2007
Label: Rough Trade
Formats: CD, 7"(2)
Catalogue numbers: RTRADSCD385, RTRADS385, RTRADSX385
Chart position: 36

(UK)
"Don't Let Him Waste Your Time" is a song by British singer/songwriter Jarvis Cocker. Before recording the song for his debut solo album Jarvis in November 2006, the song appeared on Nancy Sinatra's self-titled 2004 album (Nancy Sinatra) (along with "Baby's Coming Back to Me", which also made it onto Jarvis). The song was released as a single on 8 January 2007, reaching number 36 in the UK Singles Chart and number 1 on the UK indie chart.
Richard Hawley plays electric guitar on the track, while Cocker's Pulp bandmate Steve Mackey plays bass. The track also features former Pulp member Antony Genn on backing vocals, and Martin Slattery of The Mescaleros on piano and saxophone.
Written by: Jarvis Cocker
Produced by: Graham Sutton and Jarvis Cocker
Mixed by: Graham Sutton
Engineered by: Graham Sutton and Robbie Nelson
Sleeve design: The Designers Republic & Jarvis Cocker
Photographs of Jarvis : Serge Leblon
UK Singles Chart
Peak position: 36
Weeks in the top 75: 1
UK Indie Chart
Peak position: 1