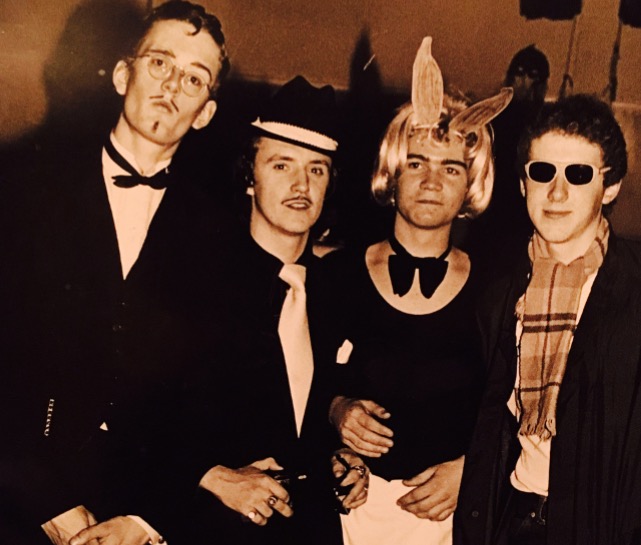 (Pulp at a school fancy dress party in 1981. From left to right: Jarvis Cocker, Jimmy Sellars, Jamie Pinchbeck and Peter Dalton. This picture was used as a poster to advertise this concert upstairs at the Wimpy Bar on Fargate, Sheffield.
Photo taken from Jarvis' Instagram page https://www.instagram.com/jarvisbransoncocker.)
Date: Tuesday, 17th March 1981
Venue: Wimpy Bar Fargate
Location: Sheffield
Supported by: Crude
Listed as Pulp concert #13 in Jarvis' exercise book, shown at Good Pop, Bad Pop - The Exhibition at The Gallery of Everything in Marylebone, London (13 - 29.05.2022), with the alternate date of 16th March.
Jarvis:
Not much equipment [so] pretty bad sound. Played quite well. Tape sounded better than actual performance.
A recording must have been made, as Jarvis' Concert List notes refer to it, though it's not known whether a copy survives.