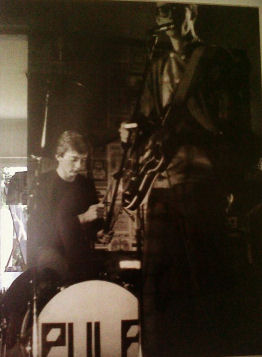 (Photo of Mark Swift and Jarvis Cocker, taken from Jarvis' Instagram page)
https://www.instagram.com/jarvisbransoncocker/
Mark Swift was the drummer in Pulp from March 1979 to July 1980, taking over from Ian Dalton. He played in a number of concerts with the band, but he does not play on any studio recordings. He left the band to be replaced by Jimmy Sellars.