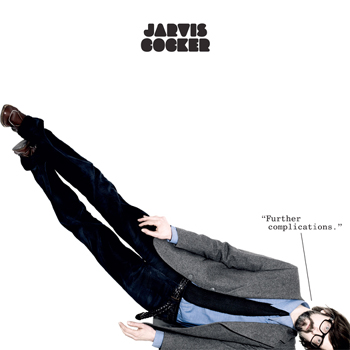 Release dates: 18th May 2009

(UK)

, 19th May 2009

(US)

Label: Rough Trade
Formats: CD, 12", digital download
Catalogue numbers: RTRADCD540, RTRADLP540, RTRADDA540
Jarvis sings and plays various bits & pieces.
Steve Mackey plays the bass
Ross Orton plays the drums
Simon Stafford plays keyboards, sings backing vocals and plays occasional guitar
Tim McCall plays the guitar in the right-hand speaker
Martin Craft plays the guitar in the left-hand speaker, sings backing vocals and plays occasional keyboards
This applies to all the songs except Pilchard where Jarvis plays the guitar in the left-hand speaker (& Simon & Martin had a lie-down).
Recorded by: Steve Albini

Assistants: Dominique D'Amico, Jon San Paolo & Gregoire Yeche
Recorded at Electrical Audio studios, Chicago (January 2009)
Jarvis' comments on recording the album (press release, March 2009):
Last year we were invited to play at the Pitchfork festival in Chicago during July. Steve Mackey (he plays the bass, you know) suggested that we try recording some songs with Steve Albini whilst we were in town. This made sense on many levels to go all that way just to play one show seemed a bit wasteful (eco-awareness) Plus, I had already decided that I wanted this record to be more of a group effort than the last one. So we had worked songs out in rehearsal rather than me delivering them fully-written & now I wanted to record them in an environment where we could all play at the same time & hopefully capture something of the spirit of a band all working together, all aiming in the same direction (though at what I really couldnt say). Electrical Audio (Albinis studio) is specifically designed to record bands in that way.

Plus, it was very cheap.

(The two songs we tried out in July worked out , so we booked time in January to finish the album. The pound collapsed against the dollar in the interim).
Release date: 24 June 2009
Label: Warner
Format: CD
Catalogue number: WPCB-10116
Extra tracks:
UK Albums Chart
Peak position: 19
| | Weeks | Last appearance |
| --- | --- | --- |
| Top 20 | 1 | 30 May 2009 |
| Top 40 | 1 | 30 May 2009 |
| Top 75 | 2 | 6 June 2009 |
Irish Albums Chart
Peak position: 57
US Billboard albums chart
Peak position: 155
Weeks in top 200: 1