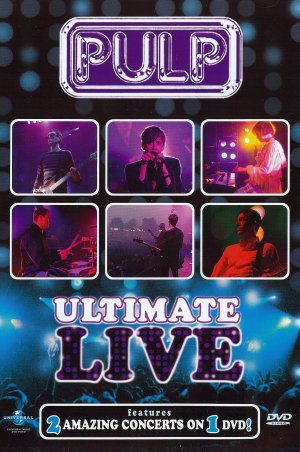 Release date: 20 June 2005
Label: Universal
Length: 195 minutes
Format: DVD (PAL, all regions)
Catalogue number: LC01846 / 0602498296165
The tour diary was filmed on Pulp's 1995-6 tour of Europe and Japan.
Combines the F.E.E.L.I.N.G.C.A.L.L.E.D.L.I.V.E. and The Park is Mine videos.
The sleeve says that this DVD is compatible with regions 2-6 only (i.e. not playable on standard North American DVD players). However, it has been found to actually be region free.
The playback of the Brixton Academy concert is noticeably slower than on the original F.E.E.L.I.N.G.C.A.L.L.E.D.L.I.V.E. video. This is annoying because it affects the pitch and sometimes makes the band sound out of key.