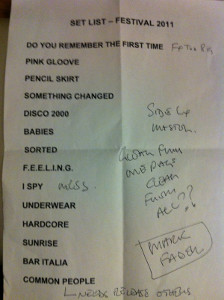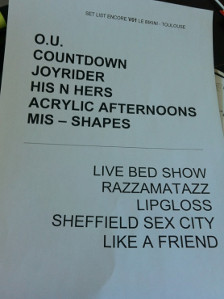 Images from Versatile mag (TwitPics)
Part one - 'Festival 2011'
Part two
The first concert of Pulp's 2011 reunion tour. It was intentionally a low-key affair, a warm-up for their festival appearances in the following weeks. There was almost no publicity, with even the listing on the venue's website disappearing after a few days.
The setlist was dominated by material from His 'n' Hers and Different Class. Only one song each from This Is Hardcore and We Love Life was played.
An audience recording is in circulation.